Zombie Sex Up The Butt
Poor girl, she's been grabbed by the hair by a scary festering zombie guy. And what does he do first? After giving her a good look at the warts and sores and exploding sores on his grungy dick, he shoves it right smartly up her quivering ass as she screams in protest: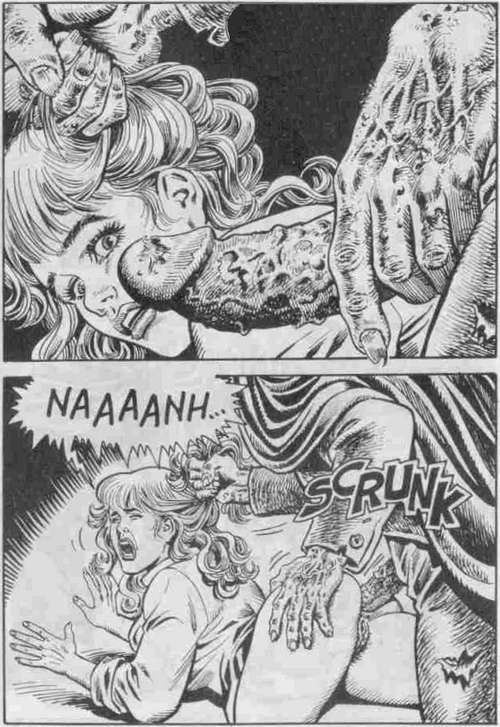 Now we see the extreme closeup of her stretched rosebud, as our hooded zombie monster-guy gets his lumpy cock shoved balls-deep in her anus and starts ramming away. She still doesn't look happy, and can you blame her?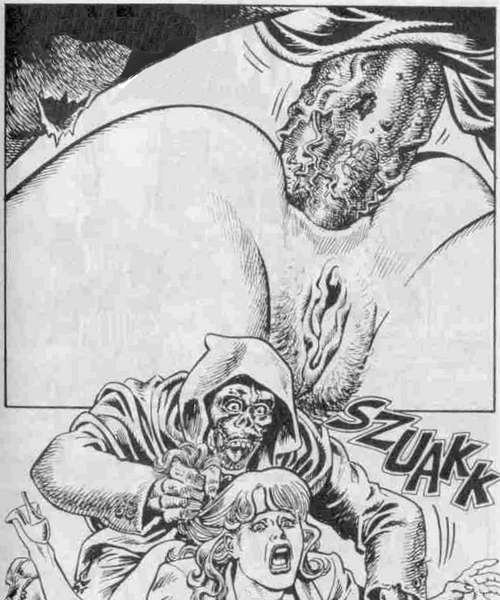 Want more? Click here for a zombie orgy.
Sex slave Blog Posts:
From
Spanking Blog
: "This rigorous bondage caning photo shows the value of really good bondage for frisky slave women. Sure, the lovely and talented Devon Lee is looking askance at the cane menacing her tootsies..." (
More...
)
From
Spanking Blog
: "Sarah Jane Ceylon gets her breasts cropped and her cute ass well caned, leaving it crossed with perpendicular cane welts, which look hot as hell during the bondage sex that every slavegirl craves..."(
More...
)
From
Bondage Blog
: "Doesn't Victoria Vonn have those classic corn-fed all-American girl-next-door good looks? It's a pity (for her) that she's being kept, chained to a radiator, on her knees in a dim room, as a blowjob slave. Her cruel captors have teased her by leaving the keys in sight but hopelessly out of reach. Sorry, girlie, but you're never going to get them! You're staying right there until it's
blowjob time
." (
More...
)
Red Flicker Whip
:
A long thin red flicker whip with a black braided nylon tassel at the end. It produces a distinct stinging sensation your slave will strive to avoid. Sleek, elegant, precise and potentially vicious... (
More...
)
Black Nipple Clamps
:
The Black Spring Jaw Style Nipple Clamp from Spartacus is designed to give your sex slave some serious nipple pain and pleasure. Connected by an all-black chain, these clamps are spring loaded and adjustable, while the rubber coating provides a relentless yet comfortable vise... (
More...
)