Zombie Sex Up The Butt
Poor girl, she's been grabbed by the hair by a scary festering zombie guy. And what does he do first? After giving her a good look at the warts and sores and exploding sores on his grungy dick, he shoves it right smartly up her quivering ass as she screams in protest: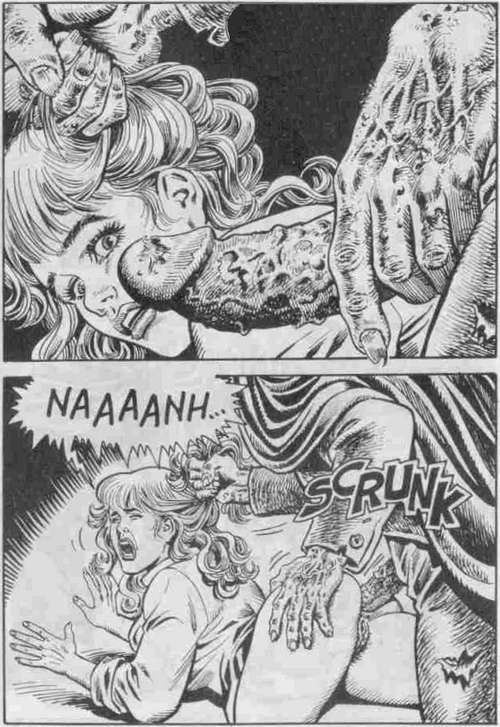 Now we see the extreme closeup of her stretched rosebud, as our hooded zombie monster-guy gets his lumpy cock shoved balls-deep in her anus and starts ramming away. She still doesn't look happy, and can you blame her?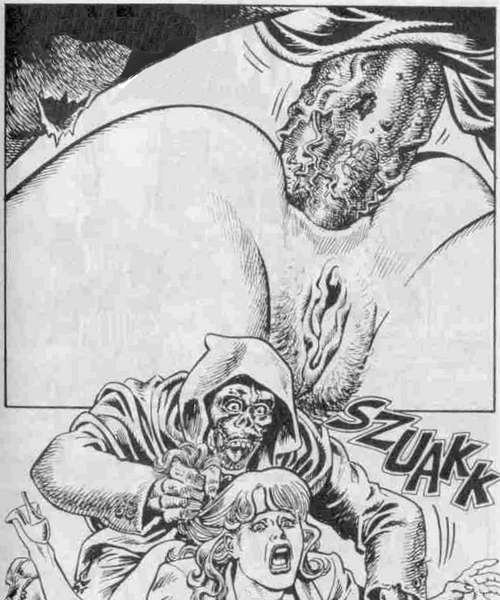 Want more? Click here for a zombie orgy.
Sex slave Blog Posts:
From
Spanking Blog
: "Just a friendly little bondage and cropping, but we know that in the very next picture this sex slave's panties will be down and some guy will be balls-deep inside her. Thereís just something special about plain white panties..."(
More...
)
From
Bondage Blog
: "I just stumbled across a very traditional bondage and spanking photoset from Lupus Pictures. Itís primarily spanking porn, but they include the full gamut of hot historical bondage fantasies, including the rack (with water torture), the wooden horse (in a castle courtyard, no less), a steel brank, and then the birch, well applied..." (
More...
)
From
Bondage Blog
: "I am
really
amused by
this gallery
at
Nude Traffic
featuring Molly Pony being forced to squeegee car windows while wearing handcuffs and minimal clothing. And when she doesn't make enough tips at topless window washing to satisfy her squeegee pimp, there's
another gallery
where he sends her back out completely naked." (
More...
)
Heavy Wooden Paddle
:
This thick wooden paddle is 3" wide on the business end. Similar in shape to a fraternity paddle, these paddles are great for no-nonsense slave discipline and punishment. Made of very strong 7-ply birch plywood... (
More...
)
Jail Cell Steel Cage
:
The Jail Cell Stand-Up Cage is perfect for keeping your sex slave securely captive, and exactly where you want. You can stash your slaves in this very attractive steel cage and wonít need to worry about them escaping. Just pull them out when you are ready for service, they will be grateful and attentive! (
More...
)