Zombie Sex Up The Butt
Poor girl, she's been grabbed by the hair by a scary festering zombie guy. And what does he do first? After giving her a good look at the warts and sores and exploding sores on his grungy dick, he shoves it right smartly up her quivering ass as she screams in protest: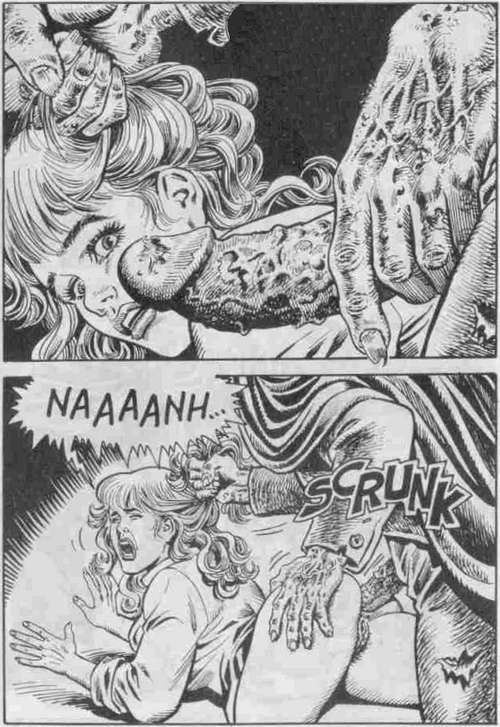 Now we see the extreme closeup of her stretched rosebud, as our hooded zombie monster-guy gets his lumpy cock shoved balls-deep in her anus and starts ramming away. She still doesn't look happy, and can you blame her?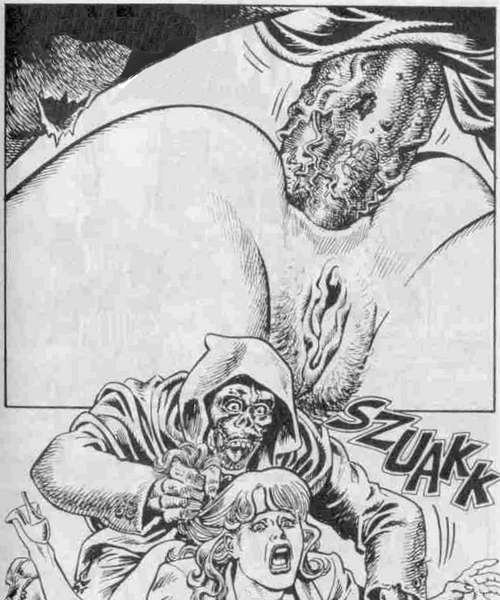 Want more? Click here for a zombie orgy.
Sex slave Blog Posts:
From
Spanking Blog
: "Cool, itís a hanging spanking bar, for assembly-line spanking of naughty slave girls! And indeed, thatís just what lucky fellow Mark Davis is doing: spanking the exposed bottoms of delicious models Jada Fire and Tawni Ryden..." (
More...
)
From
Bondage Blog
: "I'm still having fun with the new
3D Kink
game. As you play, you earn coins you can use to buy more toys for your virtual sexslaves. An early and essential Bondage Blog upgrade was a ring gag, of course. There's also a bukkake tool and a sponge for cleanup (which I naturally did not use before taking this screenshot). Now, all I'm missing is
this shirt
. Swallow or it's going in your eye, slut!" (
More...
)
From
Spanking Blog
: "Just a friendly little bondage and cropping, but we know that in the very next picture this sex slave's panties will be down and some guy will be balls-deep inside her. Thereís just something special about plain white panties..."(
More...
)
Leather Bondage Mittens
:
These high quality bondage mitts are wonderful at containing you slave's busy hands and fingers. Made of fine garment leather over soft padding, each padded mitten has a large D-ring on a heavy leather buckle strap for cinching down on the wrist and attaching... (
More...
)
Red Flicker Whip
:
A long thin red flicker whip with a black braided nylon tassel at the end. It produces a distinct stinging sensation your slave will strive to avoid. Sleek, elegant, precise and potentially vicious... (
More...
)