Zombie Sex Up The Butt
Poor girl, she's been grabbed by the hair by a scary festering zombie guy. And what does he do first? After giving her a good look at the warts and sores and exploding sores on his grungy dick, he shoves it right smartly up her quivering ass as she screams in protest: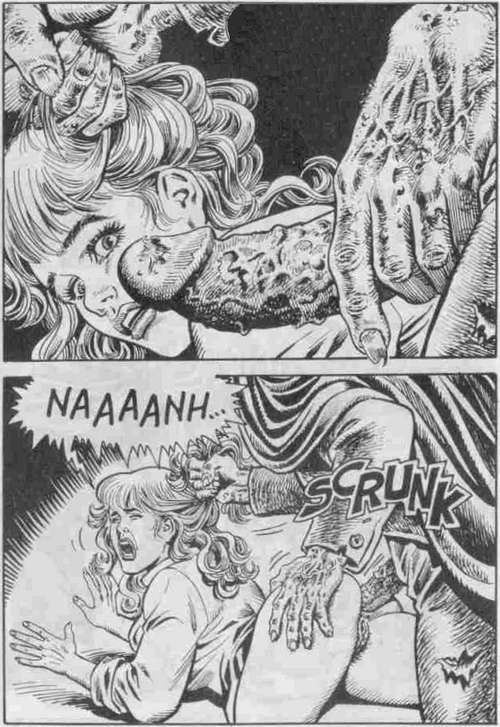 Now we see the extreme closeup of her stretched rosebud, as our hooded zombie monster-guy gets his lumpy cock shoved balls-deep in her anus and starts ramming away. She still doesn't look happy, and can you blame her?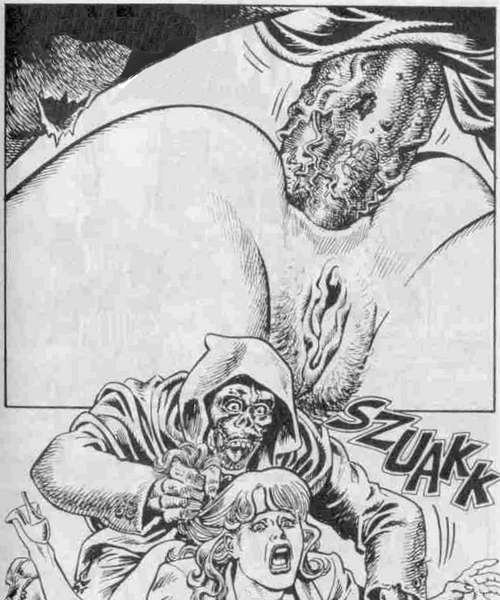 Want more? Click here for a zombie orgy.
Sex slave Blog Posts:
From
ErosBlog: The Sex Blog
: "How about the notoriously severe spanking and caning DVDs produced by Lupus Pictures? What right-thinking innocent girl would voluntarily consent to an ass-whipping that leaves her in tears with flaming red welts on her bottom?" (
More...
)
From
Spanking Blog
: "Here we see a slave girl in trouble, getting a little corner time before her caning. Just enough to make her anxious, while he gets out his canes..." (
More...
)
From
ErosBlog: The Sex Blog
: "Donít pay any mind to the electric cattle prod. Sure, itís in the picture, but thatís not important now. No, this picture is for all you guys who like a slavegirl with dirty feet..." (
More...
)
Straight Rattan Cane
:
This rattan cane is great for serious slave punishment. Brisk ass caning delivers perfect stripes, vivid welts, and blazing sore butts with a minimum of domly effort. When you want your sex slave to tremble, threaten a harsh caning! Rattan is like bamboo, only more flexible. The handle is covered in suede leather... (
More...
)
Black Nipple Clamps
:
The Black Spring Jaw Style Nipple Clamp from Spartacus is designed to give your sex slave some serious nipple pain and pleasure. Connected by an all-black chain, these clamps are spring loaded and adjustable, while the rubber coating provides a relentless yet comfortable vise... (
More...
)