Zombie Sex Up The Butt
Poor girl, she's been grabbed by the hair by a scary festering zombie guy. And what does he do first? After giving her a good look at the warts and sores and exploding sores on his grungy dick, he shoves it right smartly up her quivering ass as she screams in protest: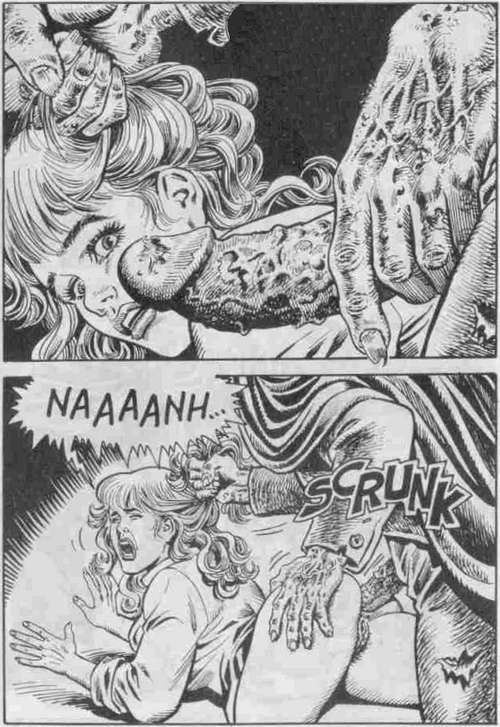 Now we see the extreme closeup of her stretched rosebud, as our hooded zombie monster-guy gets his lumpy cock shoved balls-deep in her anus and starts ramming away. She still doesn't look happy, and can you blame her?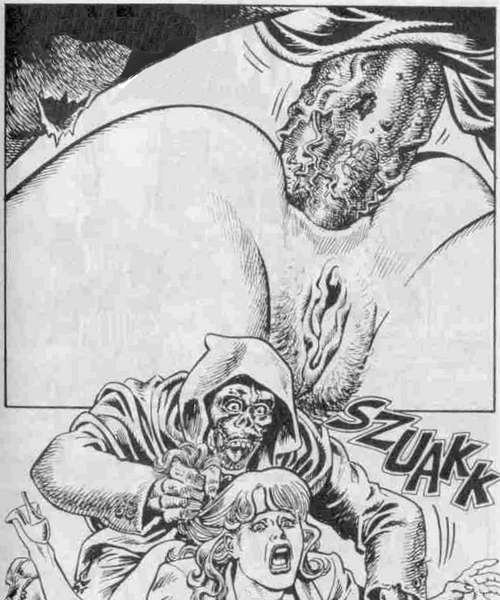 Want more? Click here for a zombie orgy.
Sex slave Blog Posts:
From
Spanking Blog
: "Here we see a slave girl in trouble, getting a little corner time before her caning. Just enough to make her anxious, while he gets out his canes..." (
More...
)
From
Bondage Blog
: "This comes from Spanking Blog, where the appeal doubtless had something to do with this girl's tears and the big-ass slave strap she's getting a spanking with. But I like the artwork for that lovely kneeling slave posture..." (
More...
)
From
Bondage Blog
: "Doesn't Victoria Vonn have those classic corn-fed all-American girl-next-door good looks? It's a pity (for her) that she's being kept, chained to a radiator, on her knees in a dim room, as a blowjob slave. Her cruel captors have teased her by leaving the keys in sight but hopelessly out of reach. Sorry, girlie, but you're never going to get them! You're staying right there until it's
blowjob time
." (
More...
)
Tall Curved Posture Collar
:
This tall curved costure collar (available in black or white) makes slouching impossible. The curve provides some room for the wearer's jawline, as opposed to the straight edge collars which compel the wearer to keep her chin up and head back. Strict bondage if worn for very long! Closes with locking buckle... (
More...
)
Metal Anklet with Slave Bells
:
With a row of tiny, silver slave bells attached to a silver chain by little O-rings, this elegant and sexy anklet is worn low on the ankle, adding a dazzling highlight to any slavegirl's foot. It has a small hook and O-ring clasp. (
More...
)