Zombie Sex Up The Butt
Poor girl, she's been grabbed by the hair by a scary festering zombie guy. And what does he do first? After giving her a good look at the warts and sores and exploding sores on his grungy dick, he shoves it right smartly up her quivering ass as she screams in protest: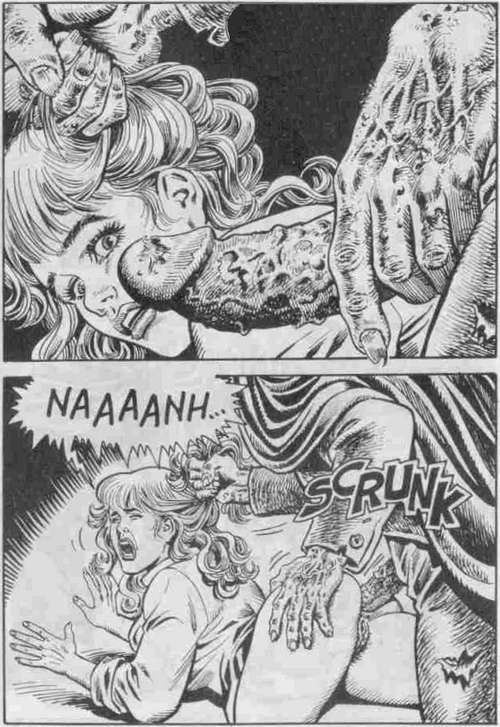 Now we see the extreme closeup of her stretched rosebud, as our hooded zombie monster-guy gets his lumpy cock shoved balls-deep in her anus and starts ramming away. She still doesn't look happy, and can you blame her?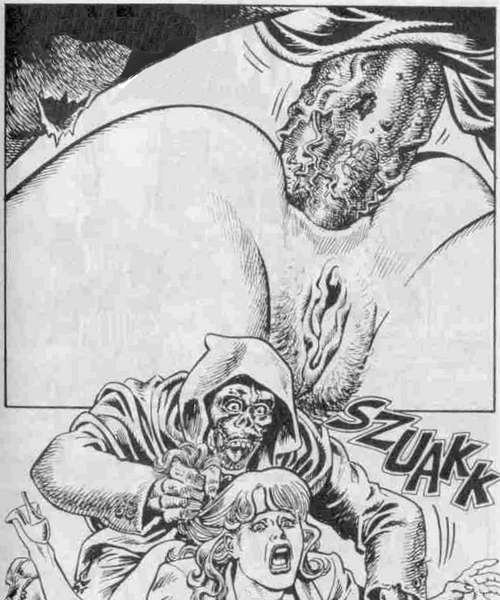 Want more? Click here for a zombie orgy.
Sex slave Blog Posts:
From
ErosBlog: The Sex Blog
: "How about the notoriously severe spanking and caning DVDs produced by Lupus Pictures? What right-thinking innocent girl would voluntarily consent to an ass-whipping that leaves her in tears with flaming red welts on her bottom?" (
More...
)
From
Bondage Blog
: "I think wooden stocks, even simple portable ones like this pretty Pain Toy model is getting spanked in, would be a fun addition to the slave discipline equipment. And from the look on this girl's face, she needs something to keep her from putting her hands behind her..." (
More...
)
From
Spanking Blog
: "Cool, itís a hanging spanking bar, for assembly-line spanking of naughty slave girls! And indeed, thatís just what lucky fellow Mark Davis is doing: spanking the exposed bottoms of delicious models Jada Fire and Tawni Ryden..." (
More...
)
Tulip Anal Plug
:
Made with more advanced players in mind, this gracefully designed anal plug features a rounded tip for effortless penetration of your ass slave. The yielding tulip shape fans wide, then slims to a narrow column for an secure fit. The wide base provides improved manipulation and a helpful safeguard too. We like it. A lot. (
More...
)
Leather Bondage Mittens
:
These high quality bondage mitts are wonderful at containing you slave's busy hands and fingers. Made of fine garment leather over soft padding, each padded mitten has a large D-ring on a heavy leather buckle strap for cinching down on the wrist and attaching... (
More...
)