Zombie Sex Up The Butt
Poor girl, she's been grabbed by the hair by a scary festering zombie guy. And what does he do first? After giving her a good look at the warts and sores and exploding sores on his grungy dick, he shoves it right smartly up her quivering ass as she screams in protest: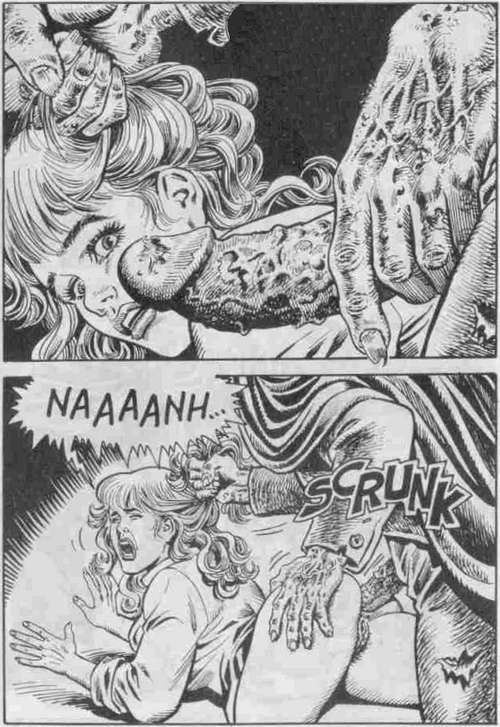 Now we see the extreme closeup of her stretched rosebud, as our hooded zombie monster-guy gets his lumpy cock shoved balls-deep in her anus and starts ramming away. She still doesn't look happy, and can you blame her?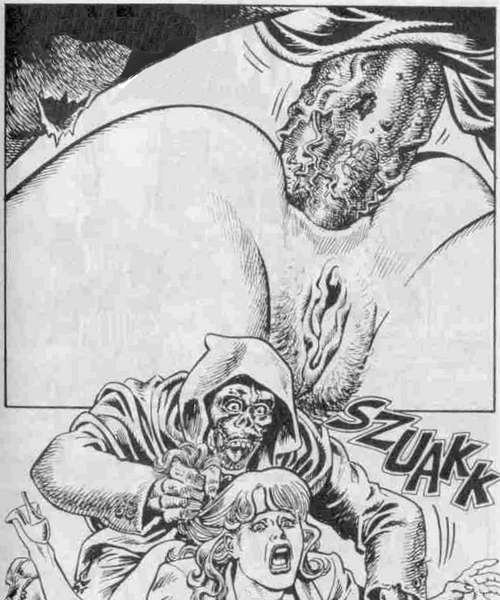 Want more? Click here for a zombie orgy.
Sex slave Blog Posts:
From
Bondage Blog
: "Thereís a new site called Sex And Submission, from the same folks who revolutionized commercial bondage photography at Hogtied.com. In addition to the strict bondage youíve come to expect, you now get some light-but-authentic bondage sex (mostly oral). You bondage fiends know how rare that is! itís nice to see real tight ship-shape bondage and sex slaves in vulnerable postures of submission while having some hope that youíll actually get to see the helpless bondage blowjob that everybody knows is coming. Itís always been puzzling that we combine bondage and sex in the bedroom, but we canít get them combined much in our porn. Sex And Submission is the start of a new trend..." (
More...
)
From
Spanking Blog
: "Have you got a slave girl whoís sullen about her corner time? Or worse yet, stubborn? No matter how many times you spank her, sheís back out of the corner in fourteen seconds flat, wheedling for a cushion or some lotion or whatever it is that bad girls think they should have while they kneel in the corner to contemplate their misdeeds?" (
More...
)
From
Bondage Blog
: "I think wooden stocks, even simple portable ones like this pretty Pain Toy model is getting spanked in, would be a fun addition to the slave discipline equipment. And from the look on this girl's face, she needs something to keep her from putting her hands behind her..." (
More...
)
Black Rabbit Hood
:
The Black Rabbit Hood is a top quality black leather bondage hood. This animal face hood is hand crafted from premium black and red garment leather by highly skilled seamstresses. The Black Rabbit Hood is both sexy and scary. The bunny face conveys an expressive sense of mischief and mystery... (
More...
)
Leather Bondage Mittens
:
These high quality bondage mitts are wonderful at containing you slave's busy hands and fingers. Made of fine garment leather over soft padding, each padded mitten has a large D-ring on a heavy leather buckle strap for cinching down on the wrist and attaching... (
More...
)