Zombie Sex Up The Butt
Poor girl, she's been grabbed by the hair by a scary festering zombie guy. And what does he do first? After giving her a good look at the warts and sores and exploding sores on his grungy dick, he shoves it right smartly up her quivering ass as she screams in protest: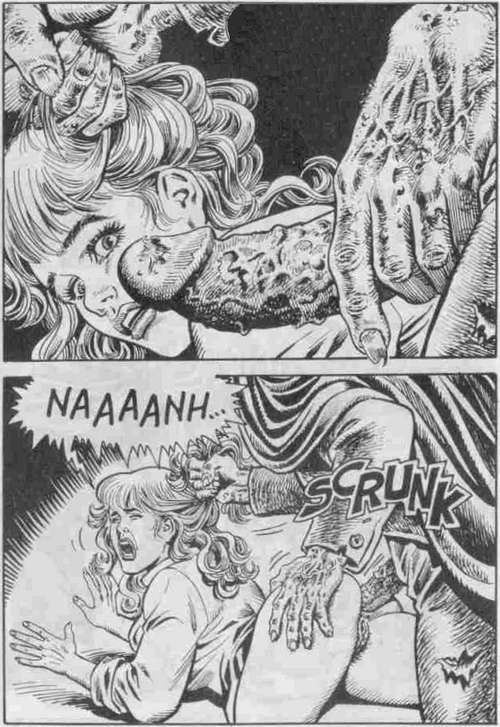 Now we see the extreme closeup of her stretched rosebud, as our hooded zombie monster-guy gets his lumpy cock shoved balls-deep in her anus and starts ramming away. She still doesn't look happy, and can you blame her?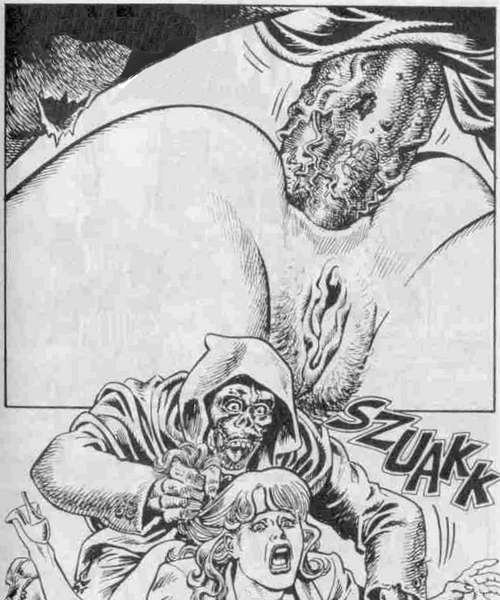 Want more? Click here for a zombie orgy.
Sex slave Blog Posts:
From
Bondage Blog
: "What a look on this slave's face! She's tied over a leather foot stool, getting walloped with a paddle, but the neighbors can't hear a thing..." (
More...
)
From
figging.com
: "I just found another gallery in the same series as the one in
this post
, that has an even more explicit photo of a well-spanked slavegirl having a ginger fig inserted in her bottom. Check it out!
Spanking And Figging gallery
." (
More...
)
From
Bondage Blog
: "I think wooden stocks, even simple portable ones like this pretty Pain Toy model is getting spanked in, would be a fun addition to the slave discipline equipment. And from the look on this girl's face, she needs something to keep her from putting her hands behind her..." (
More...
)
Black Rabbit Hood
:
The Black Rabbit Hood is a top quality black leather bondage hood. This animal face hood is hand crafted from premium black and red garment leather by highly skilled seamstresses. The Black Rabbit Hood is both sexy and scary. The bunny face conveys an expressive sense of mischief and mystery... (
More...
)
Red Flicker Whip
:
A long thin red flicker whip with a black braided nylon tassel at the end. It produces a distinct stinging sensation your slave will strive to avoid. Sleek, elegant, precise and potentially vicious... (
More...
)