Zombie Sex Up The Butt
Poor girl, she's been grabbed by the hair by a scary festering zombie guy. And what does he do first? After giving her a good look at the warts and sores and exploding sores on his grungy dick, he shoves it right smartly up her quivering ass as she screams in protest: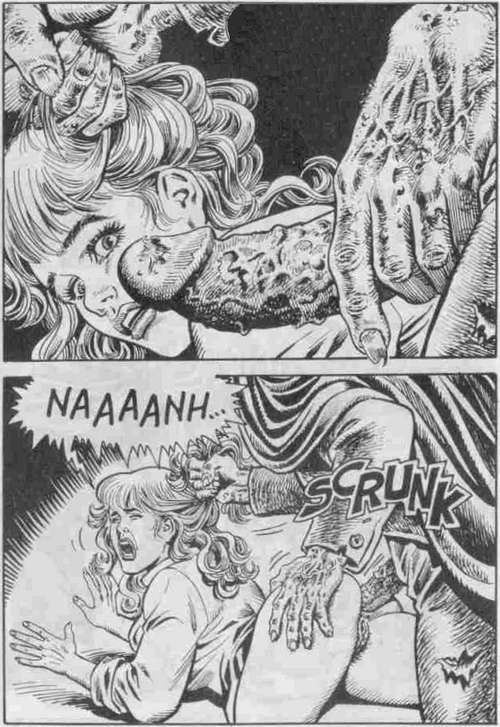 Now we see the extreme closeup of her stretched rosebud, as our hooded zombie monster-guy gets his lumpy cock shoved balls-deep in her anus and starts ramming away. She still doesn't look happy, and can you blame her?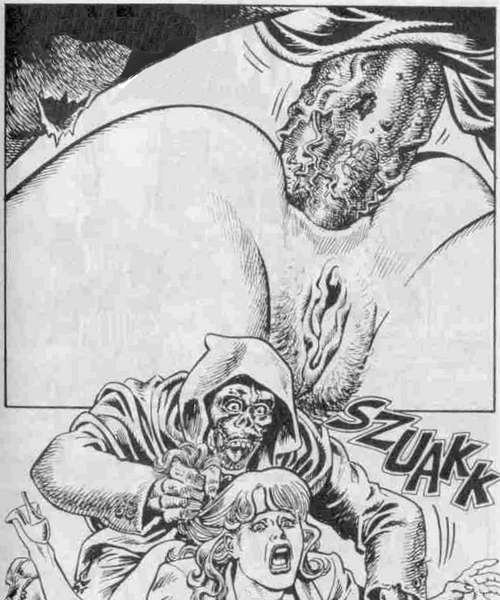 Want more? Click here for a zombie orgy.
Sex slave Blog Posts:
From
Bondage Blog
: "Lives there a man who could refuse this kind of request? Naw, I didn't think so: "Honey?" I whispered as he rubbed some spit on his throbbing erection. He smiled. "Yes, baby?" I took a deep breath and sighed. I hoped my request wouldn't come out wrong. I lowered my eyes and softly spoke. "I've been fantasizing about you um... tying me up and you know, taking control of me." He grabbed two silk ties that were nearby and swiftly turned me on my side. My breath quickened as he bound my ankles together without hesitation. My wrists were next, and he tied them just tightly enough to ensure I couldn't get free without a stuggle." (
More...
)
From
Spanking Blog
: "Just a friendly little bondage and cropping, but we know that in the very next picture this sex slave's panties will be down and some guy will be balls-deep inside her. There's just something special about plain white panties..."(
More...
)
From
Bondage Blog
: "What a look on this slave's face! She's tied over a leather foot stool, getting walloped with a paddle, but the neighbors can't hear a thing..." (
More...
)
Red Flicker Whip
:
A long thin red flicker whip with a black braided nylon tassel at the end. It produces a distinct stinging sensation your slave will strive to avoid. Sleek, elegant, precise and potentially vicious... (
More...
)
Bunny Hood
:
The Bunny Hood is a top quality leather bondage hood. This animal face hood is hand crafted from premium garment leather by highly skilled seamstresses. The Bunny Hood is great for sensory deprivation play. The eyes are circular patches with nine small holes to see through, sharply limiting visibility for your slave. (
More...
)