Zombie Sex Up The Butt
Poor girl, she's been grabbed by the hair by a scary festering zombie guy. And what does he do first? After giving her a good look at the warts and sores and exploding sores on his grungy dick, he shoves it right smartly up her quivering ass as she screams in protest: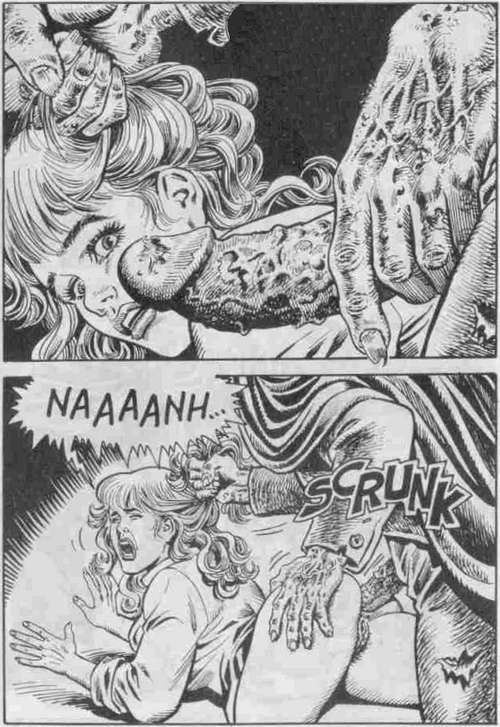 Now we see the extreme closeup of her stretched rosebud, as our hooded zombie monster-guy gets his lumpy cock shoved balls-deep in her anus and starts ramming away. She still doesn't look happy, and can you blame her?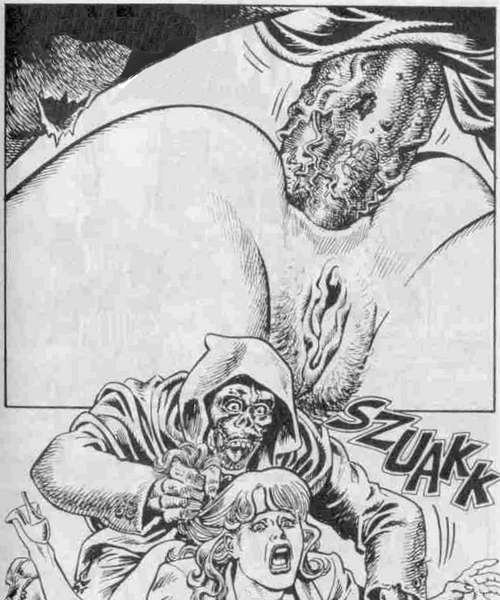 Want more? Click here for a zombie orgy.
Sex slave Blog Posts:
From
Spanking Blog
: "I'm guessing this is the full meal deal slavegirl fantasy: bastinado in a tropical dungeon, followed by much limping about and eagerness-to-please." (
More...
)
From
Spanking Blog
: "Just a friendly little bondage and cropping, but we know that in the very next picture this sex slave's panties will be down and some guy will be balls-deep inside her. Thereís just something special about plain white panties..."(
More...
)
From
Bondage Blog
: "Hereís a slave girl talking about the feel of her collar: Itís fastened about my neck. Black leather. Wide and soft yet unyielding. When I tip my head back I can feel the buckle there and it gives me a shiver of delight. The wide strap attached sits against my spine and my wrists are bound. If I relax them, it pulls on the collar so I must hold myself erect. This is different because I must now force myself to keep my muscles tight. This raises my normal level of docility when I have a collar on. This is a new state of being." (
More...
)
Single Tail Whip
:
This high-quality single-tail whip is made of finely braided black leather with a black nylon tassel at the end. The gold standard for punishing your wayward sex slave! This supple, well-crafted, precision instrument will provide endless fun for you and limitless pain and pleasure for your punished slaves... (
More...
)
Tall Curved Posture Collar
:
This tall curved costure collar (available in black or white) makes slouching impossible. The curve provides some room for the wearer's jawline, as opposed to the straight edge collars which compel the wearer to keep her chin up and head back. Strict bondage if worn for very long! Closes with locking buckle... (
More...
)