Zombie Sex Up The Butt
Poor girl, she's been grabbed by the hair by a scary festering zombie guy. And what does he do first? After giving her a good look at the warts and sores and exploding sores on his grungy dick, he shoves it right smartly up her quivering ass as she screams in protest: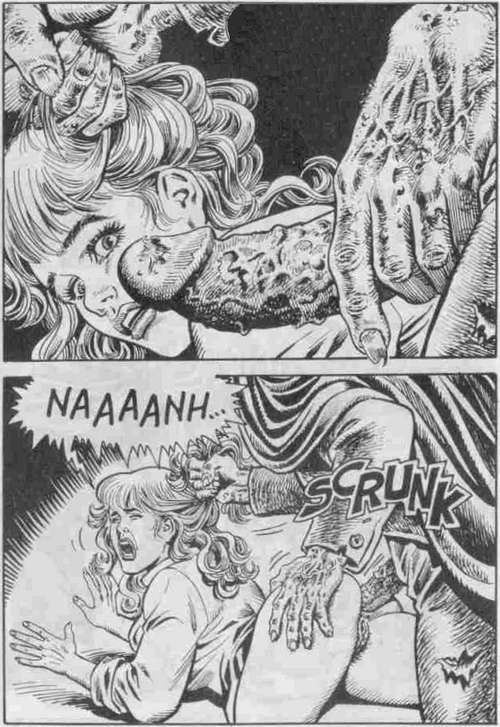 Now we see the extreme closeup of her stretched rosebud, as our hooded zombie monster-guy gets his lumpy cock shoved balls-deep in her anus and starts ramming away. She still doesn't look happy, and can you blame her?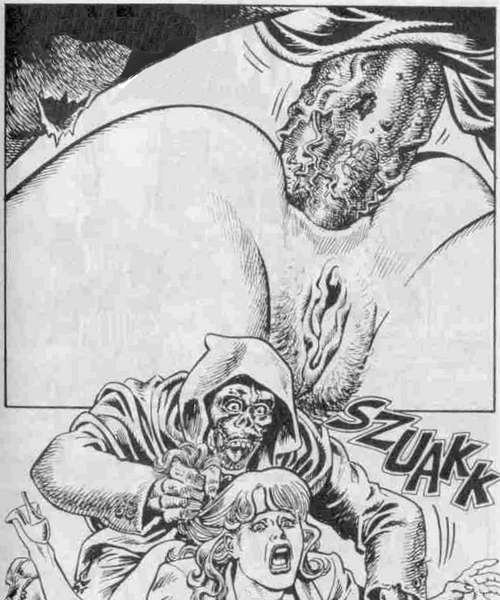 Want more? Click here for a zombie orgy.
Sex slave Blog Posts:
From
ErosBlog: The Sex Blog
: "Donít pay any mind to the electric cattle prod. Sure, itís in the picture, but thatís not important now. No, this picture is for all you guys who like a slavegirl with dirty feet..." (
More...
)
From
Spanking Blog
: "Sarah Jane Ceylon gets her breasts cropped and her cute ass well caned, leaving it crossed with perpendicular cane welts, which look hot as hell during the bondage sex that every slavegirl craves..."(
More...
)
From
Spanking Blog
: "We read in the histories of those terrible Vikings, whose plundering always included (at least in the fevered imaginings of the pious monks who recorded the histories) the carrying-off of nubile farm wenches as slavegirls, with whips and chains and much outrage..." (
More...
)
Buy Sex slave gear from Adult Empire:
Heavy Wooden Paddle:
This thick wooden paddle is 3" wide on the business end. Similar in shape to a fraternity paddle, these paddles are patterned after the old Spencer paddle, a classic among spanking fans. Made of very strong 7-ply birch plywood...
Leather Ankle Cuffs:
These premium leather ankle cuffs are made of black, red, or pink garment leather which is softer and more supple than the usual leather used in such restraints. A heavy D-ring provides a point for attaching bondage. Each ankle cuff is lined and reinforced with strong latigo leather to prevent stretching.