Zombie Sex Up The Butt
Poor girl, she's been grabbed by the hair by a scary festering zombie guy. And what does he do first? After giving her a good look at the warts and sores and exploding sores on his grungy dick, he shoves it right smartly up her quivering ass as she screams in protest: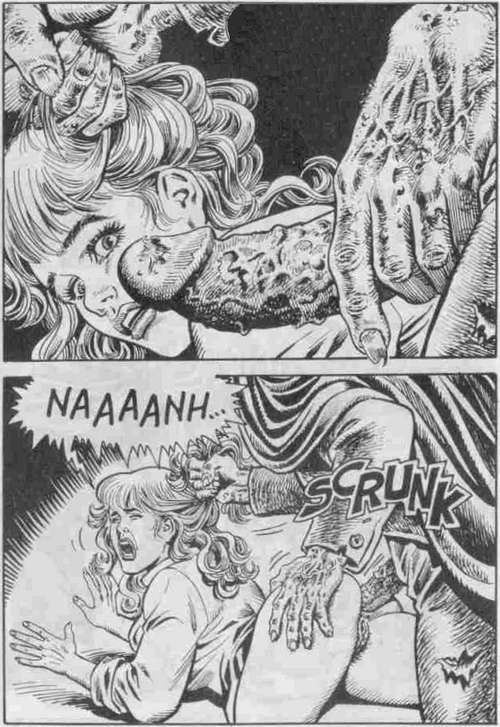 Now we see the extreme closeup of her stretched rosebud, as our hooded zombie monster-guy gets his lumpy cock shoved balls-deep in her anus and starts ramming away. She still doesn't look happy, and can you blame her?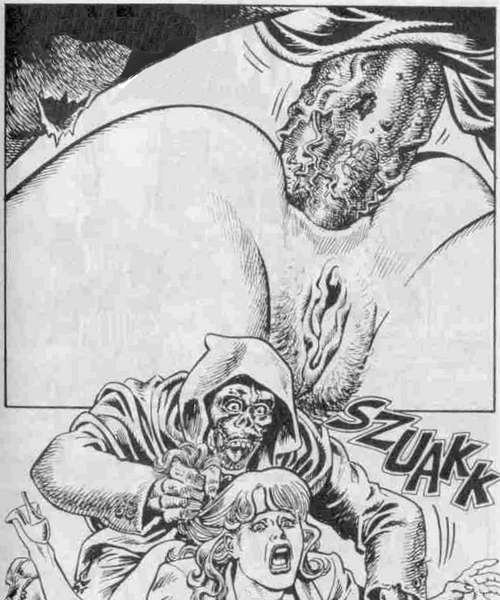 Want more? Click here for a zombie orgy.
Sex slave Blog Posts:
From
Bondage Blog
: "This is not Philip typing. Philip is whispering in my ear as I type. Iím lying on my stomach with a pair of thumb cuffs on. Philip has just removed my panties. Now Philip is reaching his hand up between my legs. Philip has warned me not to make any typing mistakes, or he will squeeze my right nipple. Iím having some difficulty typing because Iím horny and cuffed. I have made many silly typographical errors. Now his cock is up against my pussy. The head of Philipís acock is pressing against my cuynt. Iím a very abasd sexcre..." (
More...
)
From
Bondage Blog
: "I'm still having fun with the new
3D Kink
game. As you play, you earn coins you can use to buy more toys for your virtual sexslaves. An early and essential Bondage Blog upgrade was a ring gag, of course. There's also a bukkake tool and a sponge for cleanup (which I naturally did not use before taking this screenshot). Now, all I'm missing is
this shirt
. Swallow or it's going in your eye, slut!" (
More...
)
From
Bondage Blog
: "This comes from Spanking Blog, where the appeal doubtless had something to do with this girlís tears and the big-ass slave strap sheís getting a spanking with. But I like the artwork for that lovely kneeling slave posture..." (
More...
)
Black Nipple Clamps
:
The Black Spring Jaw Style Nipple Clamp from Spartacus is designed to give your sex slave some serious nipple pain and pleasure. Connected by an all-black chain, these clamps are spring loaded and adjustable, while the rubber coating provides a relentless yet comfortable vise... (
More...
)
Single Tail Whip
:
This high-quality single-tail whip is made of finely braided black leather with a black nylon tassel at the end. The gold standard for punishing your wayward sex slave! This supple, well-crafted, precision instrument will provide endless fun for you and limitless pain and pleasure for your punished slaves... (
More...
)